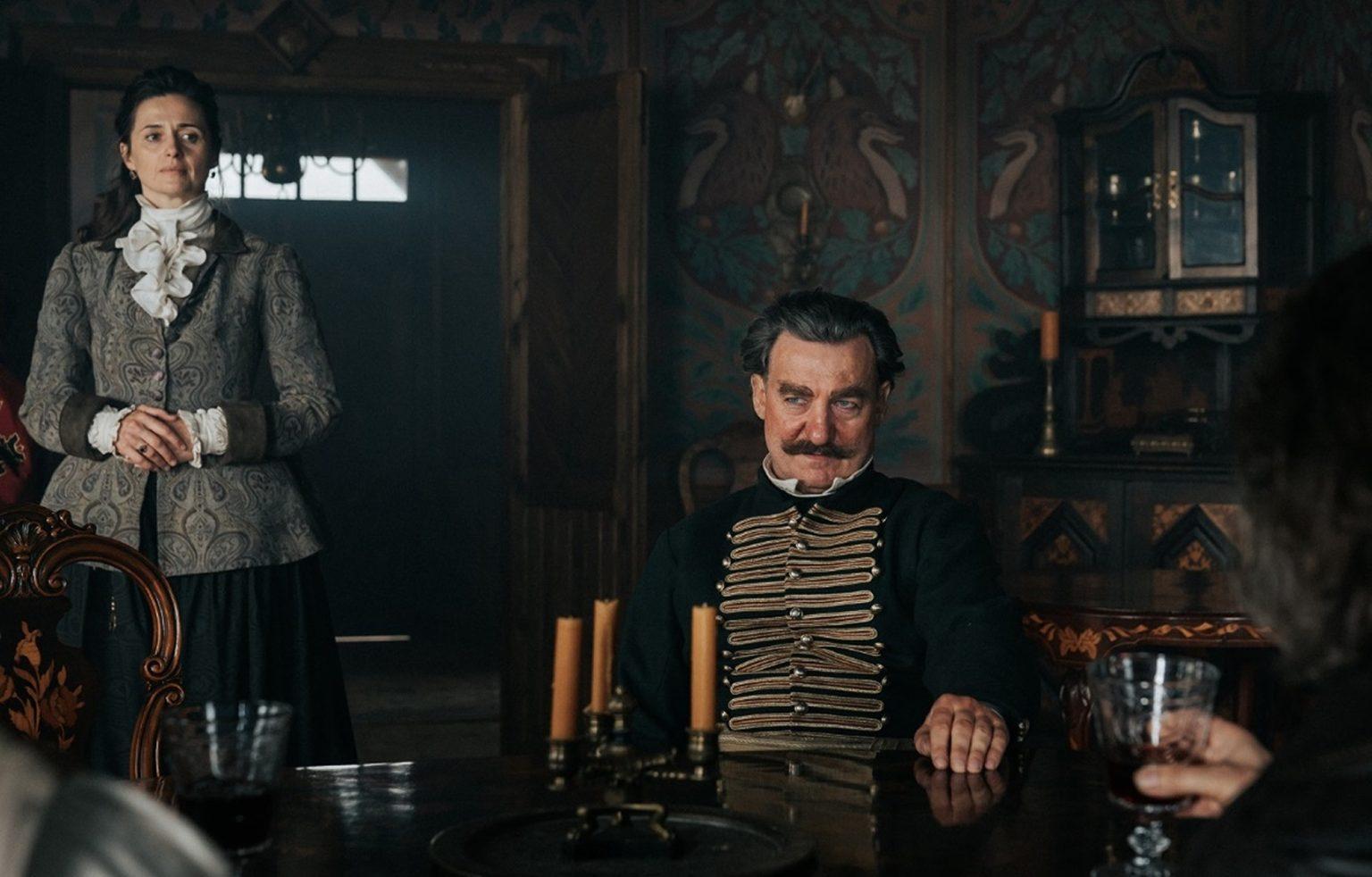 Production of Aurum Film and Via Play underway
The final scene has been shot on the set of the film 'Kos', directed by Paweł Maślona. It is a Polish-Swedish co-production that will take viewers back to the time of Tadeusz Kościuszko. The film is co-financed by the Polish Film Institute and has also been financially supported under the 'incentives' scheme operated by the Polish Film Institute. The premiere is scheduled for October 2023.
The film is based on a debut screenplay by Michał A. Zieliński. The cinematographer is Piotr Sobociński jr. The film is produced by Leszek Bodzak and Aneta Hickinbotham (Aurum Film), Daniel Baur, and co-produced by: NENT (Nordic Entertainment Group) – owner of Viaplay and the Voivodeship Culture Centre in Rzeszów, the Krakow Festival Office and the Mazovia Warsaw Film Fund.
Starring Jason Mitchell, Bartosz Bielenia, Jacek Braciak, Robert Więckiewicz, Agnieszka Grochowska, Łukasz Simlat, Andrzej Seweryn, Piotr Pacek and Matylda Giegżno, making her big screen debut.
Plot
Spring of 1794, Poland is in turmoil. General Tadeusz 'Kos' Kościuszko (Jacek Braciak) returns to the country and plans to start an uprising against the Russians, mobilising the Polish nobility and peasants. He is accompanied by his faithful friend and former slave, Domingo (Jason Mitchell). He is followed by a ruthless Russian rittmeister, Dunin (Robert Więckiewicz), who wants to capture the general at all costs before he triggers a national rebellion. At the same time, a young peasant, Ignac (Bartosz Bielenia), a noble bastard, dreams of being granted a coat of arms and an estate by his illegitimate parent, Duchnowski (Andrzej Seweryn), who includes him in his will just before his death. When his father dies, the boy has to run away from his half-brother Stanislaw (Piotr Pacek), who refuses to let his father's will be executed.
Ignac steals the will and has only two days to appear in court with it to prove his title of nobility. During his escape, Ignac meets Domingo and a strong bond of understanding forms between the men, despite the fact that they both do not speak each other's language. Together they make their way to the manor house of the Colonel's wife (Agnieszka Grochowska), where Kościuszko is in hiding, waiting to negotiate with the magnates. Kos is distrustful of Ignac and keeps him under arrest, but at the decisive moment the fate of the uprising will lie in the hands of the inconspicuous noble bastard. When the moment of trial arrives, Ignac will have to choose – whether to continue to follow his father's coat-of-arms dream and legacy, or to join 'Kos' Kosciuszko and fight alongside him for the highest stakes.
K5 International is responsible for the international distribution of the film, while Kino Świat is responsible for the Polish distribution.
/photo: Łukasz Bąk, promotional materials/