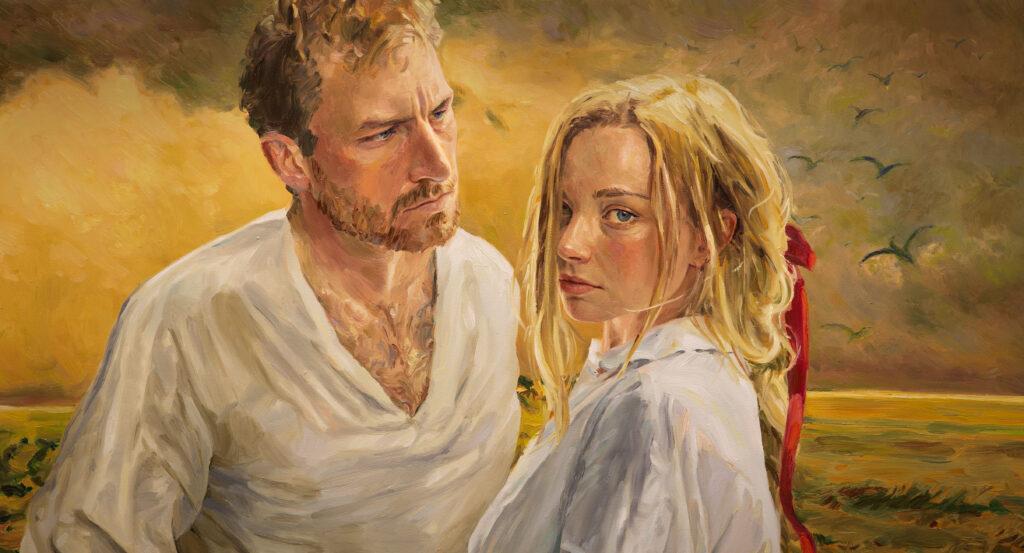 An animation of 'The Peasants' is being made
The story of Jagna, who is forced to marry, will soon be seen in the form of a rotoscope animation entitled 'The Peasants' ('Chłopi'), directed by Dorota Kobiela, known to viewers from 'Loving Vincent'.
The production of 'The Peasants'
Almost 100 years ago, Władysław Reymont received the Nobel Prize for Literature for writing 'The Peasants' – a novel that is known by everyone in Poland today. The tragic story – that mythologises rural life at the turn of the 20th century – will most likely be seen on screen in 2023.

The animation 'The Peasants' uses a wide repertoire of realistic and pre-impressionist images. The live-action sessions – which are the first stage of the production process – have already been completed.
The edited footage is hand-painted on canvas by a group of 60 painters in four studios: Poland, Serbia, Ukraine and Lithuania. At the next stage, the filmmakers will use the proprietary PAWS (Painting Animation Work Stations), which will unify the animation and systematise the resulting works.
The international company BreakThruFilm (Hugh Welchman and Sean Bobbit), based in London, Lodz and Warsaw (Poland), is responsible for the production of the film. The company owes its reputation to its short films, which have collected more than 20 international awards and nominations, including two BAFTA nominations, an official selection at Cannes, the Annecy Cristal and Annecy Audience awards, the Canal+ award, the TCM award, the Rose d'Or, and the Academy Award for best animated short, 'Peter & the Wolf'.
Creators

The names of the director and producers are familiar to those who have seen their previous Oscar and Golden Globes-nominated painterly production. Although 'Loving Vincent', which tells the story of the last days of Vincent van Gogh's life and mysterious death, did not win the aforementioned awards, it was successful at over a dozen festivals (with Annecy, Toronto and Shanghai topping the list) and earned $50 million. 

New Europe Film Sales will be responsible for the distribution of 'The Peasants'.
/photo: promotional materials/