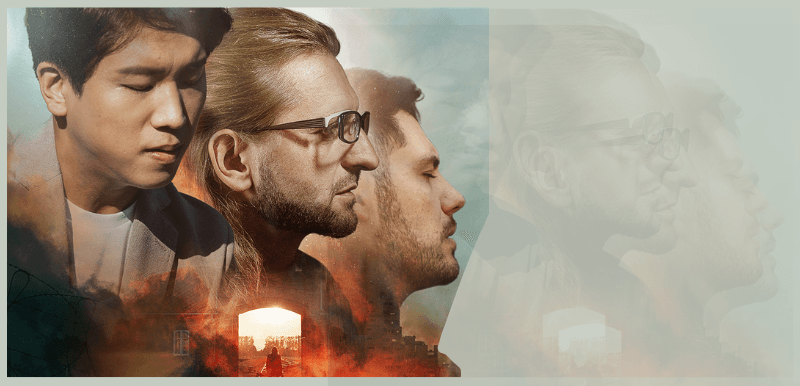 A Polish-Korean documentary film entitled: 'Chopin. I am not afraid of darkness' in international distribution
The documentary about three pianists preparing concerts in places associated with unimaginable conflicts of mankind will be presented as part of a foreign series in 10 countries around the world. The film has been financially supported under the 'incentives' scheme operated by the Polish Film Institute.
The film tells the story of three outstanding pianists from Poland, South Korea and Syria. Leszek Możdżer, Won Jae – Yeon and Fares Marek Basmadji take the audience on a moving and mystical journey. Their stories are intertwined through the music of Frederic Chopin and a common goal. They must face the dark challenge of performing a concert with the composer's music for the descendants of Holocaust victims and for refugees of war and a deadly dictatorship.
The three performances take place simultaneously in Poland – at the former German Nazi concentration camp Auschwitz-Birkenau, in South Korea – near the border with authoritarian North Korea, and in Lebanon – in the centre of Beirut, just after an explosion at the port. Each of these places is associated with unimaginable conflicts of humanity, and each needs music that restores dreams and triggers emotions. Will Chopin's compositions be able to stop time even for a moment and inspire reflection?
Production and financing
The film is a Polish-Korean co-production and was co-financed by the RAPA (Korea Radio Promotion Association). The Polish producer is Inbornmedia Sp. z o. o. and the Korean producer is Play Button etc. In addition, the Adam Mickiewicz Institute and the National Cultural Centre are involved in the production. The film is shot in 8K resolution and Joanna Kaczmarek is responsible for the direction.
As of 14 October, the film is distributed theatrically throughout Poland, but will also be screened in such countries as Korea, Japan, England, Spain, France and Germany. In cooperation with the Polish Institute in Tokyo and Polish Filmmakers NYC, it will be screened in New York and Tokyo.
First awards
The picture has already received a Czech TV award at the Golden Prague International Television Festival.
/photo: promotional materials/