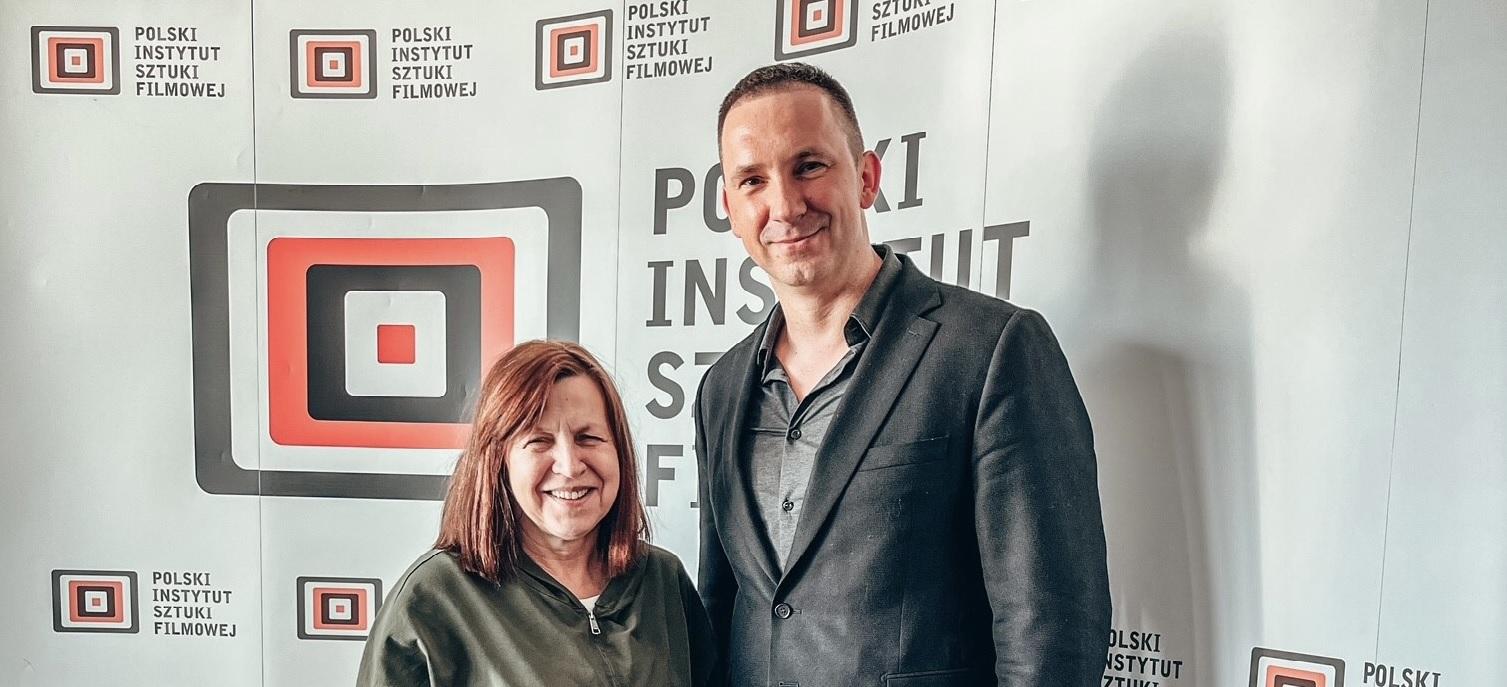 AMAZING NEWS STRAIGHT FROM CANNES
Time to celebrate another success at Polish Film Institute. Polish co-production "The Zone of Interest" is selected for the Main Competition in Cannes.
Amazing news straight from Cannes.The film "The Zone of Interest" directed by Jonathan Glazer and co-financed by the Polish Film Institute is one of the films of the Official Selection 2023 in Cannes. It is included in the Main Competition of the Cannes International Film Festival which will be held in May 16-27. "The Zone of Interest" is a British-Polish co-production that will compete for the Golden Palm. The Polish producer of the film is Ewa Puszczyńska (Extreme Emotions), well known from previous festival hit productions and highly acclaimed films such as Cold War (2018) or Ida (2013).
There are producers and projects that are known to be successful from the very beginning. Great joy but little surprise. Ewa Puszczyńska is the best producer in Europe, says General Director Radosław Śmigulski of Polish Film Institute when the news arrives about the Official Selection at head quarters.
"The Zone of Interest" is a story about the everyday life of a German family living next to the German Nazi extermination camp Auschwitz during World War II. At the same time, the film introduces the character of a Polish teenager who helps the prisoners out of the camp.
All images for the film were created by Academy Award - nominated Polish cinematographer Łukasz Żal. Previous films include Cold War, also produced by Ewa Puszczyńska, which landed Łukasz Żal not only the Oscar nomination but also an ASC Award, the Silver Frog Award for cinematography at the 2018 Camerimage Festival in Poland, as well as a nomination for an BAFTA Award.
Films are not made with festivals and awards in mind, but with the audience in mind, and what you want to convey to them. However, if a film is accepted for such an important festival and for the Main Competition, then one can only be very happy and proud. The reaction could only be one - great joy, not only mine, but all the creators - says Ewa Puszczyńska, the Polish producer of the film.
"The Zone of Interest" was shot in Poland, most of it in Oświęcim, in very close cooperation with the Auschwitz-Birkenau Museum. The films creators conducted extensive, long-term historical research, also based on interviews conducted with the inhabitants of Oświęcim.
Jonathan Glazer wrote and directed the film, inspired by the novel by Martin Amis. The producers of the film are James Wilson and Ewa Puszczyńska (Extreme Emotions). Małgorzata Karpiuk is responsible for the costumes, and Waldemar Pokromski for the make-up.
We are all keeping our fingers crossed for the film and its premiere at Cannes and of course we can't wait to follow its highly anticipated festival journey.
/Polish producer Ewa Puszczyńska together with General Director Radosław Śmigulski of Polish Film Institute / Press photo by PISF./